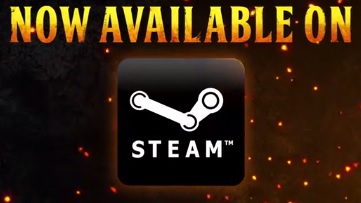 "Crusaders of the Lost Idols" is a 2D top down game created in July 2015 by Codename Entertainment. It is an incremental role-playing game where the player controls various NPCs, known as Crusaders to defeat incoming monsters. The game utilizes idle tactics as well as active game play to earn gold (the game's main currency) to purchase Crusader levels and upgrades. There are also various equipable items that players can unlock via chests that are awarded after boss battles. Like most incremental games, there is a pseudo "prestige" implemented in the game in the form of a World Reset that unlocks "Idols" which increase Crusader damage as well as gold accumulation.
This wiki is very much a work in progress, as is the game. If you're playing, this is where you can add the stuff that the player who created it hasn't gotten to yet!
For the official forum, visit http://forum.codenameentertainment.com/

The Idol Times Edit

Signing up for The Idol Times will give your Crusaders a great piece of equipment to help you on your crusade, as well as give you insider information on what's up and coming in the world of Crusaders of the Lost Idols. Don't forget, there will be plenty of more free goodies on their way as well! Click the image above to read more, and get started!
Campaigns
Edit

Find out about Campaigns to learn more, or view the full Campaign List.
Latest News and Updates
Edit
Friday 21 October 2016
Edit
Version: v0.82
Emo's New Moon Year 2!
Features:
Updated the Emo's New Moon event for year 2:

Re-ordered the tier 1 objectives to the standard event objective order, and changed token prices and requirements to reflect the new order
Added new tier 1 objective to fill out the bunch. Much like the Carnival event, this new objective must be completed before moving on to tier 2

Trick or Treat: Reach area 250 while monsters Trick or Treat you

Added five new tier 2 objectives:

The Scaredy-Ghoul: Reach area 300 while escorting a wussy Ghoul
Research and Development: Reach area 300 while developing Fright-o-tech!
G-g-g-ghost!: Reach area 400 while fending off scary ghosts
Scared to Death: Reach area 450 while your Crusaders are getting stressed out
Halloween Hoopla: Reach area 500 with only Halloween Crusaders

Tier 1 objectives and free play now require that BOTH tier 1 Crusaders be recruited
Tier 1 recruit objectives will automatically be marked as complete if you recruited their Crusaders via missions.

Free play price reduced from 3000 tickets to 2500

Added Idol requirements to the tier 1 event objectives
Reordered the tier 1 objectives to the more traditional unlock-unlock-chest-chest order
Requirement for the two Halloween Candies spending achievements lowered to 16,500 and 33,000 respectively
Halloween Chests have been updated to drop loot for any of the four Crusaders, however gear for tier 2 Crusaders will only appear if those Crusaders are recruited
Halloween Chests will now weigh their drops towards unfilled slots and upgrades, making it easier to gear up all four Crusaders evenly (tldr; more drops for the tier 2 Crusaders if you geared up the tier 1 ones last year)
As before, the event dialog now lets you toggle between tier 1 and tier 2 of an event; you can still complete achievements, earn loot, and do objectives in either year at any time

Added tech for an Extra Life surprise starting tomorrow!
Fixes:
Fixed an issue with some achievements not displaying properly on mobile.
Chest Survey/ Statistics
Edit
Here are two forums for the chests, please share and the more participants the more accurate we'll have it.
For the Chests/Floor - PLEASE DO NOT PARTICIPATE IF ON YOUR FIRST RUN!!!
Chests/Floors: http://goo.gl/forms/yBjEd1u7dl
Jeweled/Chests: http://goo.gl/forms/vg5uhTSdBa
Chest Rarity: http://goo.gl/forms/byyoH3mWLi
Current Data: https://docs.google.com/spreadsheets/d/1wm4n_fEoV_bifAz7XEcF5_oGno4Zy7zt49EnjaOhaA0/edit?usp=sharing
Latest activity
Edit
Site Contents
Edit
New element added to the Crusader information boxes—a little indicator at the top left to show the gender of a crusader at a glance: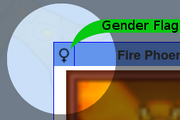 The hover tip also indicates human or non-human, in case it isn't clear from the characterisation. Also shows a

image to indicate crusaders influenced by the Royal Grail ability.
Latest addition is the

image to indicate animal crusaders—as opposed to humans, robots, orcs, etc. For an example of all three flags in use at once, check out Prince Sal, the Merman.